The Art and Science of Trading
The Trumid Ecosystem
Trumid delivers a full ecosystem of protocols and trading solutions within one easy-to-use platform. Built using leading-edge product design and technology principles, Trumid integrates into your specific workflow. Each trading protocol contributes to the overall liquidity pool and network effect benefits of the platform.
An Optimized Trading Experience, with Integrated
Market Data and Protocol Flexibility
Personalized Experience
Select tags based on your trading interest and create watchlists that are personalized to you. Receive smart notifications and trade suggestions on the bonds you care about, alerting you of live markets and liquidity.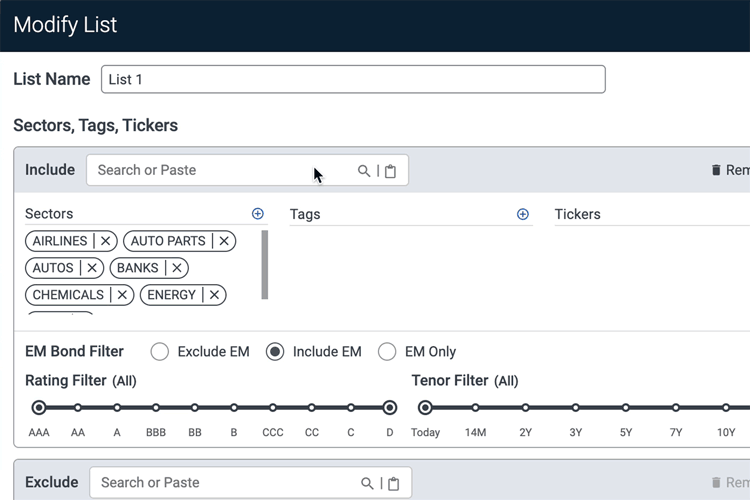 Data Aggregation
Make informed trading decisions with an aggregated view of pre-trade data sources. Access unique Trumid pricing data (FVMP™), additional 3rd party market data, and reference data, all within one platform.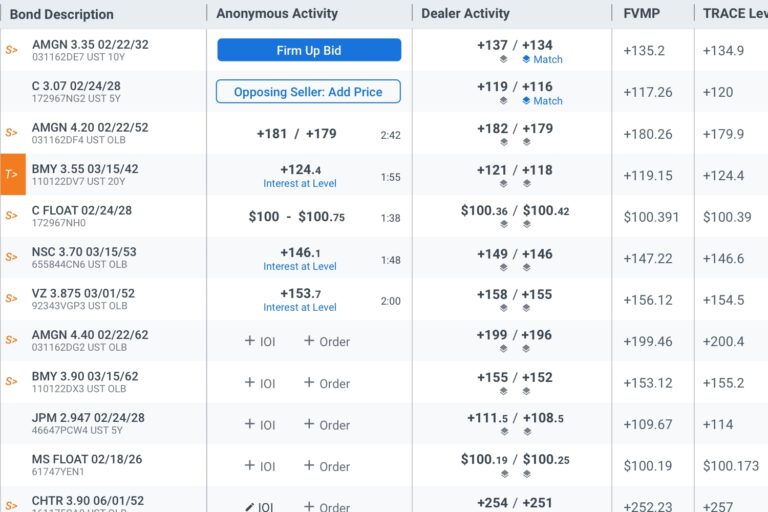 Protocol Flexibility
Trade the way you want – choose the protocol that best suits your goals. All Trumid protocols enable best execution and include robust automated spotting functionality.
Liquidity and Technology
Technology is a powerful tool for unlocking liquidity. Interact with high-touch and algorithmic liquidity providers to gain access to efficient, aggregated liquidity that you can't find elsewhere.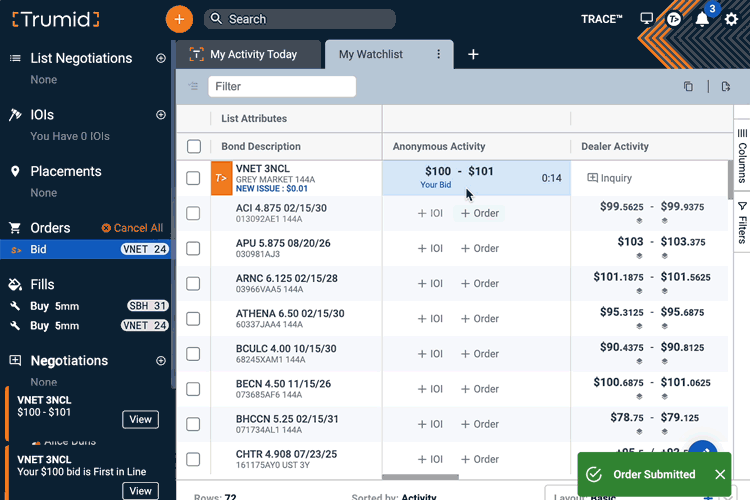 Trade on Trumid 3
Trumid 3 is the newest version of the Trumid trading platform, offering an optimized trading experience.
Market Data
Platform integrated market data and analytics enable you to make informed trading decisions.